Leadership Challenge
The Phi Lambda Sigma Charles Thomas Leadership Challenge focuses on the mission of Phi Lambda Sigma, recognizing and promoting leadership in the profession of pharmacy. The annual project is designed around a theme that changes yearly to enhance the talent, skill, and effectiveness of leaders for our profession.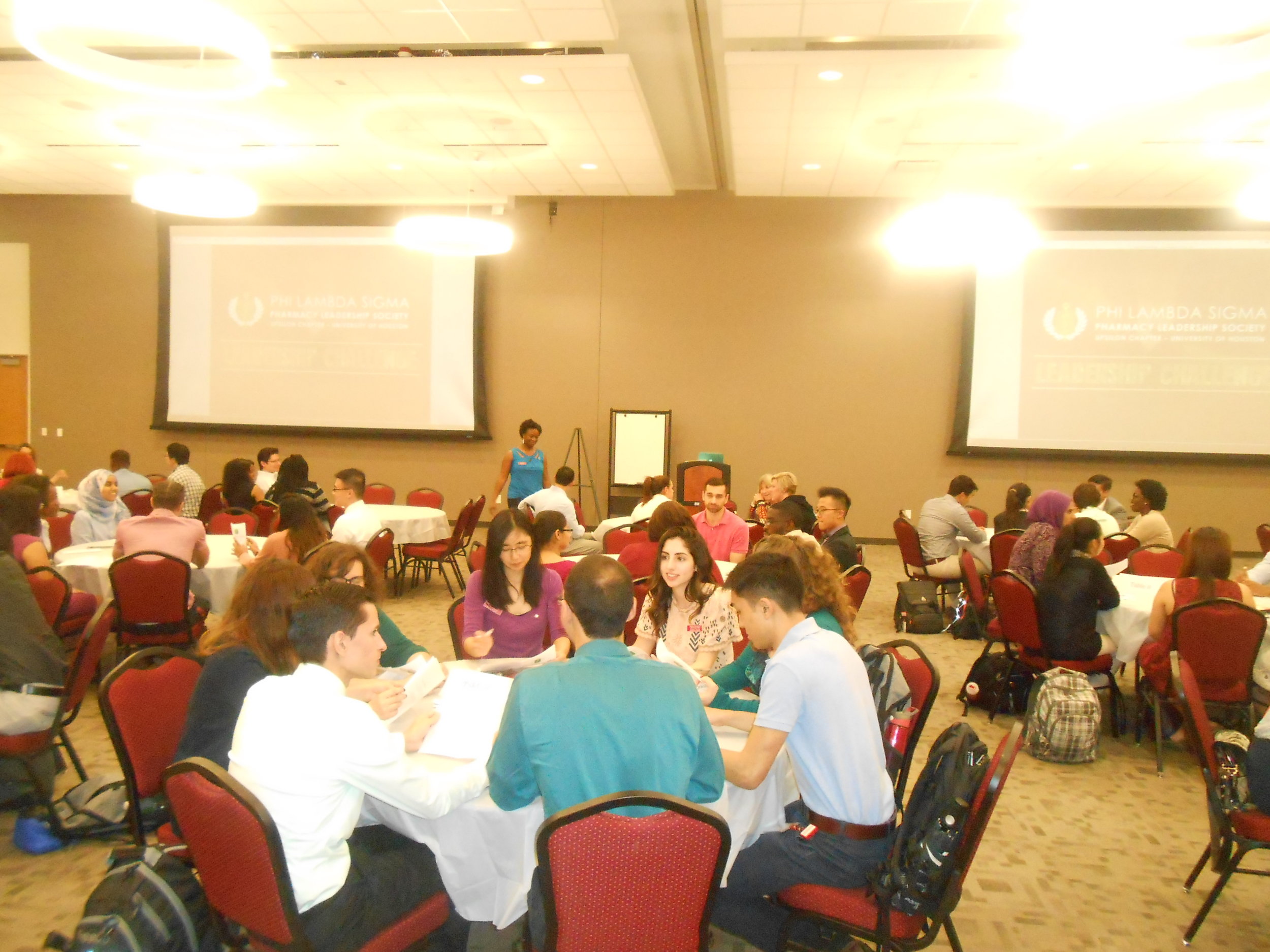 James T. McCarty Leadership Lecture Series
Co-sponsored by the University of Houston College of Pharmacy, this annual lecture invites an outstanding leader to further inspire leadership within our pharmacy students, faculty, & staff.
Workshops
Unique and special events are held throughout the year with the goal of fostering leadership and professionalism throughout the college of pharmacy.
Orientation
Every fall, the Upsilon Chapter helps welcome the incoming class of pharmacy students by encouraging leadership and teamwork skills.